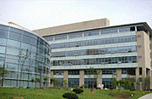 Ensong GmbH, a modern trade, technology and service company.
Ensong GmbH offers high-quality range of bearing technology, power transmission technology and other machine elements for maintenance and mechanical engineering.
Ensong GmbH has a experienced business and technical staff team. Ensong GmbH 's innovative concepts has consequently encourage all the staff to develop this company from a product-oriented trader to a technical service provider.
Ensong GmbH is focus on the industry customers who need professional bearing and components solution. Ensong GmbH is the authorized supplier of some fist level driving system and transmission system manufacturer.